Throughout the Netherlands great effort is being made to create a network of cycle highways. These cycle highways are designed in such a way that people are provided with a good alternative for traveling by car. The highways are especially suitable for use by fast bikes such as e-bikes and speed pedelecs.
The only problem was that the signage for cyclists in the Netherlands wasn't fit for use by fast cyclists. Information was only located at decision points often placed parallel to the cyclists' line of sight.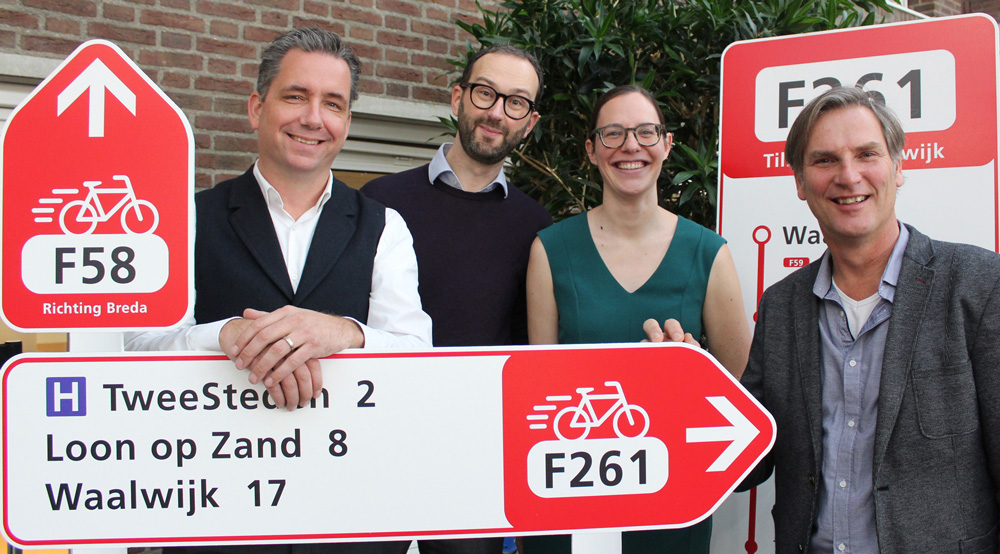 Tested and proven to be fit for nationwide use
Mijksenaar proposed several redesigns two of which ('Plus' and 'Snel' concept) were tested extensively at a demonstration route: the F261 from Tilburg to Waalwijk.
Especially concept 'Snel' tested a lot better than the current signage. The learnings from this design and evaluation process were used by the NBd (the Dutch Signage Service) to redesign the nationwide signage system for cyclists.