Yellow and black signs are the standard for deviations in the Netherlands, used to inform car drivers, cyclists and pedestrians. Therefore it isn't always clear which information is intended for which user group.
This is one of the reasons why cyclists miss or ignore information intended for them and continue their route even though the road ahead is blocked because of road works. Another reason is that cyclists experience 'gaps' in the route to follow when encountering a deviation. This leads to a greater tendency to deviate from this route.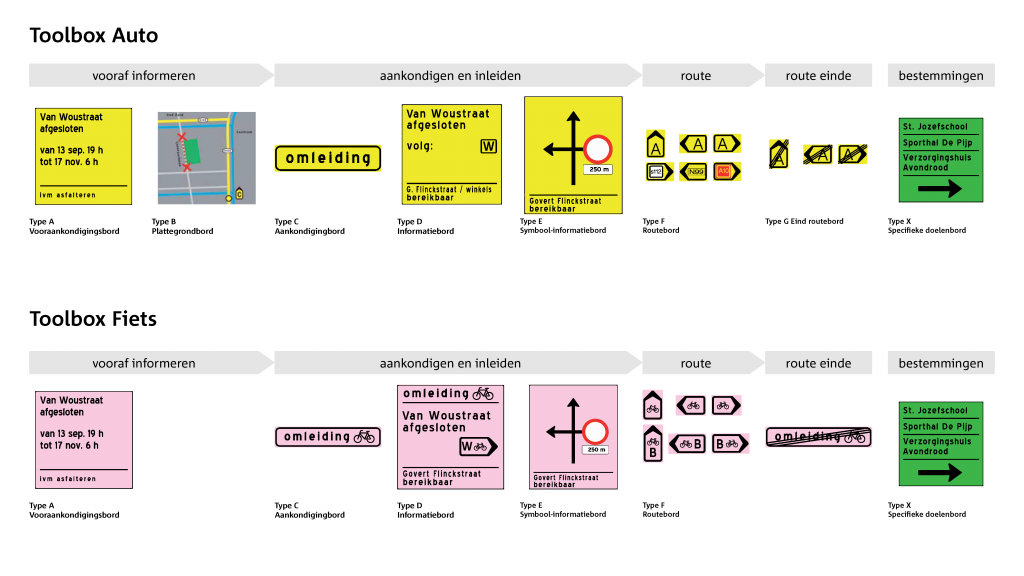 An eye-catching and positive color for deviations
Together with the municipality of Amsterdam and BYCS, Mijksenaar worked on a new signage concept for deviations which was tested in Zuidas, an area of the city greatly in development.
Mijksenaar designed a pink signage system: a positive color, not used in other local signage systems and particularly eye-catching. All signs were made with reflective materials to make sure they also stand out at night.