Reading time: ± 3 minutes
Cycling Dialogues interviewed Marco te Brömmelstroet to learn why he thinks cycling isn't about the fastest way from point A to point B.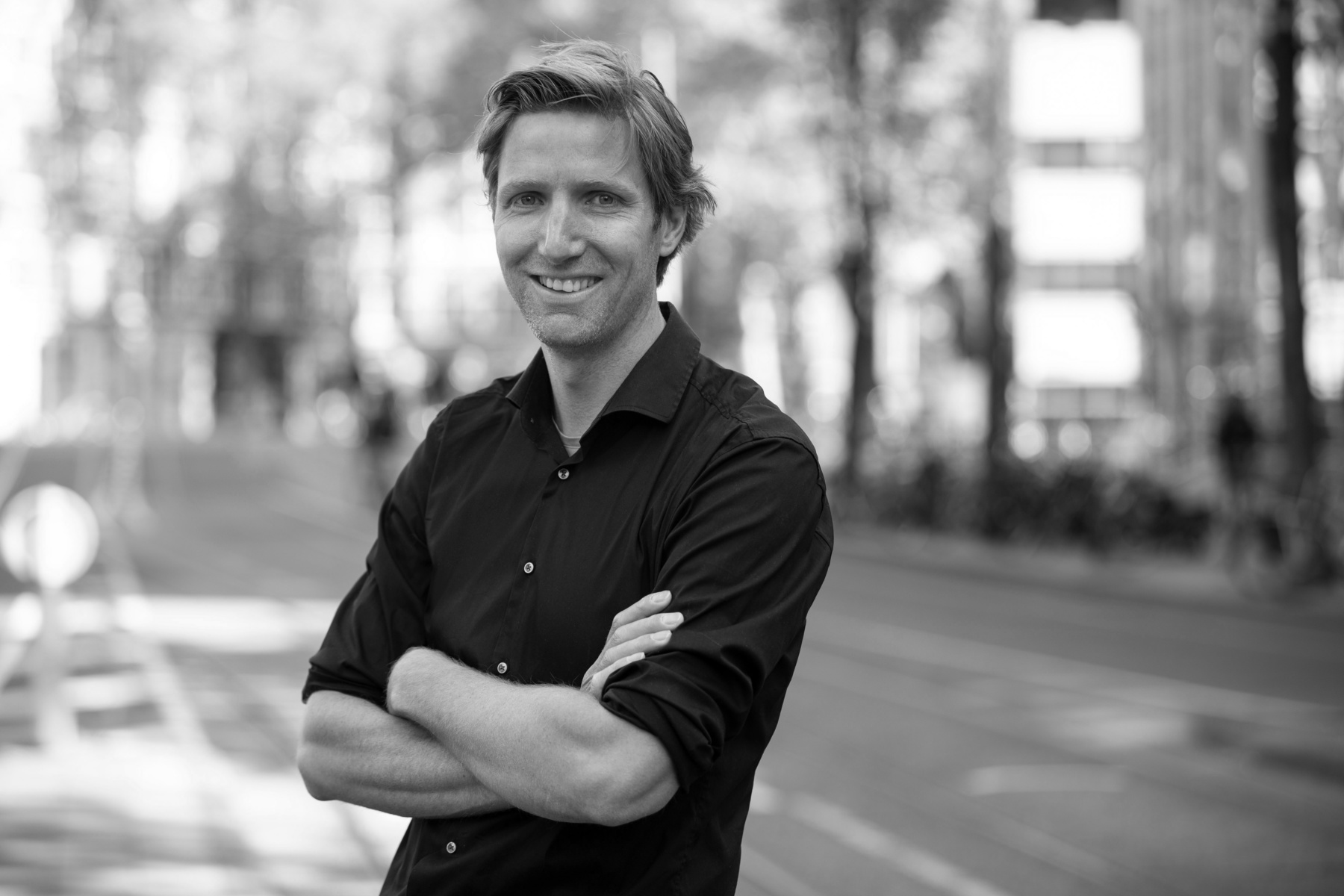 Marco te Brömmelstroet is the founding academic director of the Urban Cycling Institute and holds the position of Professor of Urban Mobility Futures. The Institute leads research into the relations between cycling, society and cities. He is one of the initiators of Summer School on Planning the Cycling City and the Why We Cycle documentary.
What are your expectations when you think about a cycle highway?
It's all about lowering stimuli. You have to deal less with your surroundings, since you are the one on the road that has priority or you cycle on a separate road. So it is easy to just peddle on. That may seem really nice, since your travel time will be less. However one of the biggest qualities of cycling is getting into a state of flow. Therefore my expectation is that cyclists on cycle highways will sooner be bored than get into the flow.
What is flow?
Your prefrontal cortex has the ability to process 110 bits of information. What you really want is to exceed this amount. In that situation your brains will say 'I can't process this anymore' and will use the ability of your subconsciousness to recognize patterns. A nice side effect of this situation is that your brain will link together separate ideas. So people will get creative and that is quite addictive.
Which requirements should a cycle path meet to become a cycle highway?
It would be really interesting to create cycle highways that run perpendicular to train tracks. On longer distances traveling by train will always be faster than using a bike. Even if you have a speed pedelec. So if you want people that value speed to stop using the car and travel by bike look into the combination of train and bike. And make sure to build well designed bike parking facilities with a flight of stairs leading directly to the train station, so cyclists won't have to leave the parking facility at the same place they entered it. That would feel as a loss of valuable time.
What else do you think a cycle highway has to offer for people to start using it?
Trip chains are really important. Cycling is an interesting mode of transportation because it offers you flexibility. On a bike it is possible to stop at a supermarket on the way back to home. So make sure a cycle highway links all types of logical activities and destinations together.
'Cycling isn't about the fastest way from point A to point B. What makes it interesting is that you have the option to do things between point A and point B, like picking up your kids at daycare.'
What makes a cycle highway recognizable as such?
At the RijnWaalpad (a cycle highway between Arnhem and Nijmegen) they have done some interesting things. The street lights are designed in such a way that people can recognize in which direction they cycle. I think one side has yellow lights and the other side purple lights. So you will know if you cycle towards Arnhem or Nijmegen. And the light fittings resemble chain links. As a cyclist on this route you really get the feeling that you cycle on a network and that the province has made an effort.
---
🚲 Interview by Heleen Buijs & Thoas Hooning van Duyvenbode
(portrait: via Pakhuis de Zwijger)